Hi guys! Jeremy here, I just wanted to let you know that we are SOOO close to getting you all some tunes at the same caliber as you! Yeah, that's right! You are awesome because you're here checking out our website and we're so new to this that we don't even have our official debut EP available yet!
Guess what!?
It's coming! If you've listened to our rough demos then you've heard a fraction of the songs that will be on there and trust me, it will be worth the wait. There are however a few loose ends that need tying before we can have the finished product in your hands (which is truly the ultimate goal) and if you'd like to help please take a look at our go fund me page!
[shameless plug for support here!]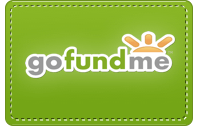 Ok, so whether or not you're purchasing the EP or any of our merch, it means a lot to us to see you at our shows and to get some feedback from you on these here interwebs. What kind of feed back am I looking for?
Please let us know which songs of ours are your favorites!
Is it Bombshell Baby, Tiny Wolves, or Ifrit? Or maybe you've seen us play Music is my Future live and it got you going? Do you find yourself rocking out to Split the Heavens?
I'll bet somebody loves Pirate Madness & Zion!
We want to know what you guys want to hear/see more of (^_^!!) feel free to comment here or let us know on any of our social media! We'll leave the mighty Plot Scribbler in your hands…
Thanks again,
Jeremy